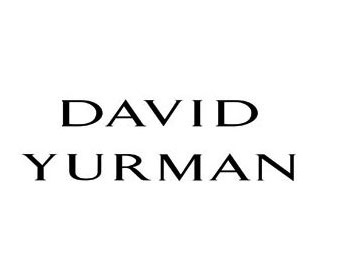 David Yurman Inc. is a high-end American designer jewelry company founded by David Yurman with headquarters in New York City. This family-owned company is best known for jewelry and watch collections. Today the company has 18 boutiques in the USA and four boutiques across three international cities. Their first international store and Asia headquarters were opened in Hong Kong.
David Yurman was raised on Long Island, NY. His first designs and business moves referred to selling little sculptures in his high school cafeteria. Later on he started sculpting and became an apprentice under the tutelage of renowned sculptors Jacques Lipshitz and Theodore Rozack (he collaborated with Picasso and Modigliani). He also participated at the beatnik artist colony of Big-Sur where he was expressing his creativity.
In the late 1960s, in the studio of sculptor Hans Van de Bovenkamp, David met Sybil Kleinrock, a gifted painter who, later to become his wife. In the early 1970s, David and Sybil moved to the countryside and formed Putnam Art Works. They exhibited their designs and paintings at various craft fairs. They explored the marketplace for fine crafts and jewelry, which enable them to start the house of David Yurman, the brand and company, in 1980.
Yurman became very popular thanks to his cable bracelet. The company's signature—the cable bracelet—a twisted helix adorned with gemstones on its finial ends was introduced in 1982. Some of the most popular jewelry collections of the brand include Silver Ice (incorporating silver and pave diamonds), the Buckle Collection and the X collection.
The company continued designing various jewelry and watch collections for men and women, as well as his own signature fragrance and eyewear collection. Yurman entered the world of perfumery in the summer of 2008, when their first fragrance was launched. The fragrance offers a similar complexity to the jewelry collections